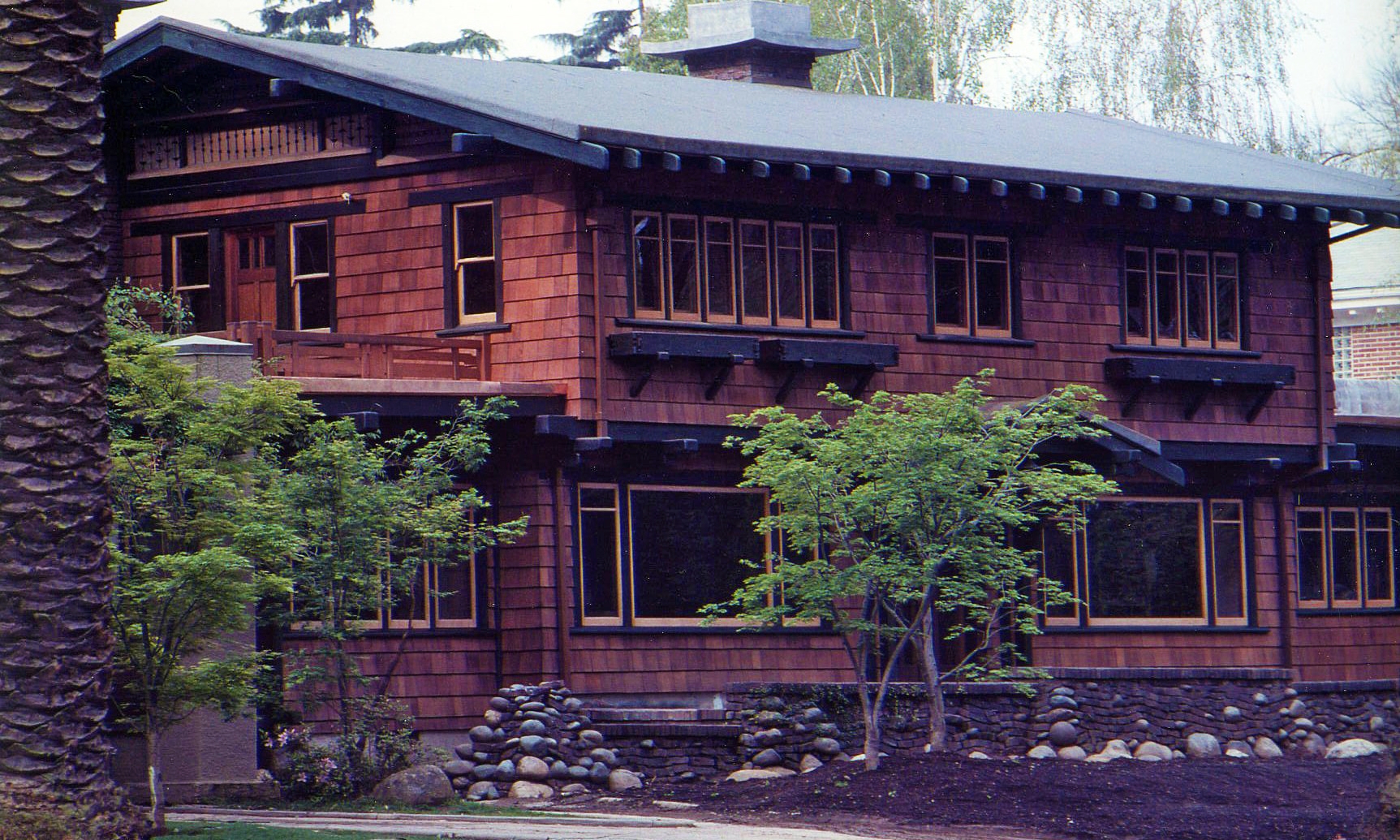 The task
During this time Rich extensively researched Arts & Crafts architectural styles as well as characteristic traits unique to the brother designers, Charles Sumner Greene and Henry Mather Greene.
This particular homeowner's unique and driven vision, as well as her complete commitment to traditional craftsman aesthetics, created a one of a kind opportunity for Rich.
Although many challenges presented themselves along the way, they also helped to push him as a designer, a craftsman, and a contractor. The success of this carefully achieved renovation is a testament to Rich's thoughtful process, his patience, and his ability to creatively problem solve.Evidence of the detailed restoration are visible in the many "hidden quirks" of the historic home.
Notable improvements
New kitchen equipped with quarter sawn maple cabinets and countertops
Window and door casings made from Port Orford cedar
Refurbished classic "Green and Greene" characteristics such as wood trim detail in the living room
Basement converted into finished, livable space. This required lowering the basement floor to make the ceiling a comfortable height
Complete landscaping and hardscaping in front and back yards
Installation of a 'ground source' heating and cooling system
Secret door hidden in the wainscoting leading to an added bathroom